Hundreds of Mosul Citizens Celebrate the Assyrian Babylonian New Year by the Walls of the City of Nineveh.
By Admin En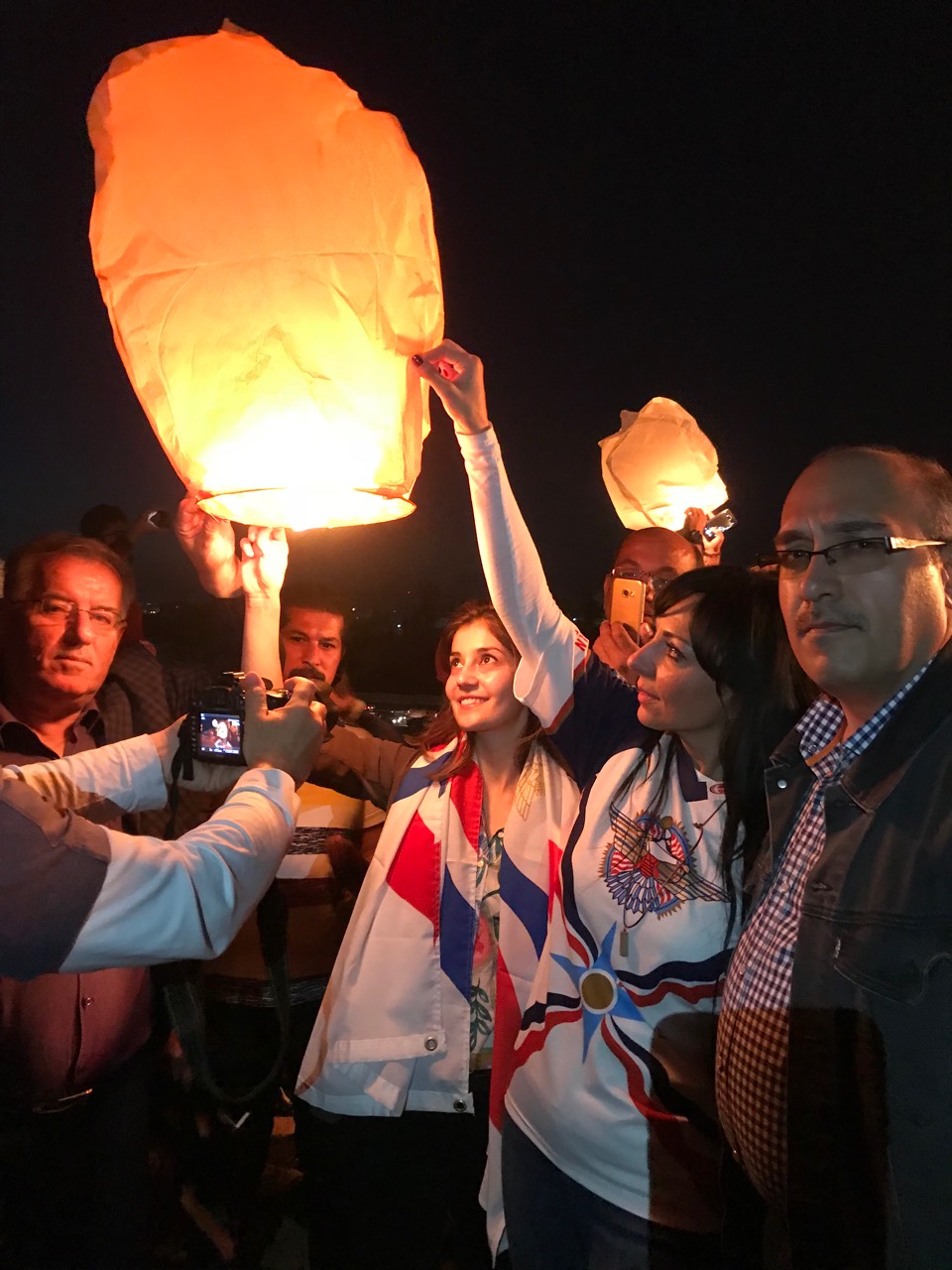 More than 1,000 Mosul citizens celebrated the anniversary of the Assyrian Babylonian New Year known as Akito at the Gate of Adad, which was destroyed by ISIS in 2015.
The initiative was lead by Gilgamesh Center which focuses on the protection of archeological & historical sites, headed by its President Dr. Faisal Jaber. The event also included the support of the Iraqi Christian Relief Council, Ms. Juliana Taimoorazy who came from the United States of America, President of the Assyrian Aid Society in Iraq, Mr. Ashur Sargon, and the official of the Assyrian Aid Society of Chicago, Ms. Rania Benjamin. Other attendees included members of the Assyrian Democratic Movement and representatives of several civil society organizations in Mosul.
The ceremony included the launch of 1,000 lanterns in the sky to illuminate the sky of Nineveh city, and celebrate the start of 6768 Assyrian Babylonian Year. The initiative represented an important opportunity to send a message to the people of Mosul, especially the Chaldean Syriac Assyrian component that they stand united with their brothers in the city of Mosul in celebrating the new year. They also hope for the return of the displaced people to their historic city, where they lived for hundreds of years in peace and harmony.
Furthermore, the destroyed Gate of Adad was symbolically chosen as an appeal to the government to undertake the reconstruction of these historic cities and return them to their former condition after they were destroyed by ISIS in the summer of last year. The occasion was also celebrated by launching fireworks.