DEPUTY SECRETARY GENERAL YACOOB GEWARGIS MEETS WITH ASSYRIAN INSTITUTIONS IN WIESBADEN, GERMANY
By Admin En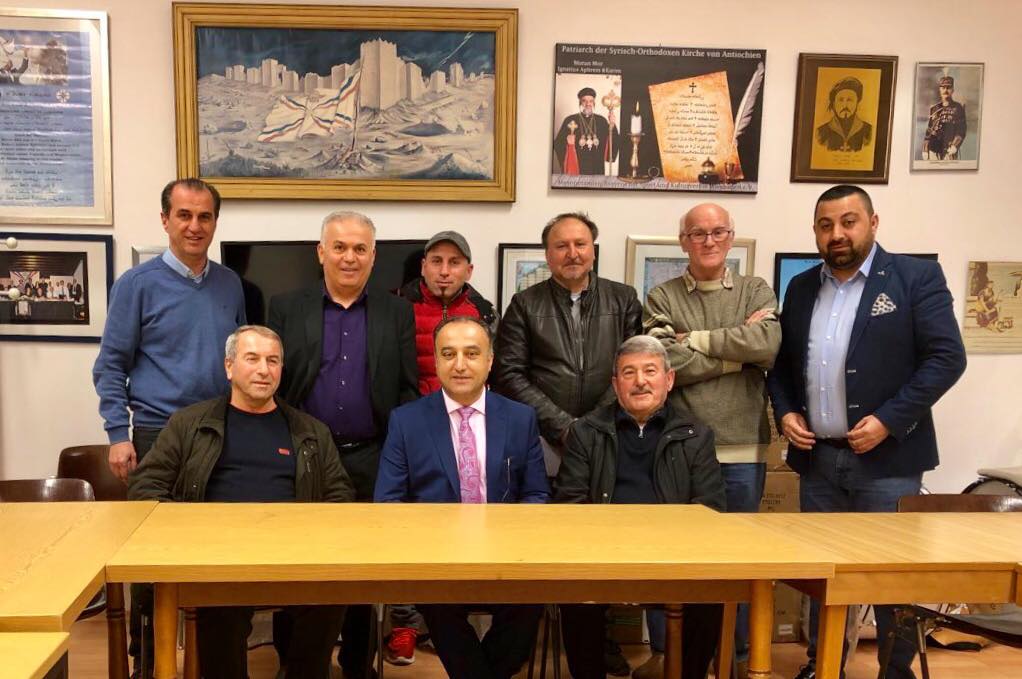 ssyrian Democratic Movement Deputy-Secretary General MP Yacoob Gewargis Yaco met with a number of Assyrian national institutions in Wiesbaden, Germany.
The meeting included Assyrian Democratic Organization, Assyrian International Union, Bet Nahrain Democratic Party, Bet Nahrain Assyrian Foundation, and several community figures.
During the meeting, they reviewed the following: general politics in the homeland, the situation of our Chaldean Syriac Assyrian people and the Nineveh Plain, including preparations for Iraqi National Elections.
The participants exchanged views on the topics in which MP Yacoob G Yaco presented Movement's views on the situation and future direction post-elections. In addition, Mr. Yacoob elaborated on the need of achieving the establishment of the Nineveh Plain Province. In turn allowing our people to enjoy rights within a legal framework along with other components, providing protection for the individual and their affairs guaranteed by the Constitution.
He also stressed the role that our institutions in the Diaspora must play in encouraging voter participation, helping our people reach electoral centers, and casting their votes for any competing list within the national lists.
At the end of the meeting, he answered the audience's questions and thanked them for taking part in the meeting. He also gave special thanks to the city's national figure Dr. Ibrahim Lahdou, who presented a gift to the Deputy Secretary for the Nineveh Plain Protection Units (NPU) Headquarters. The gift came in the form of a painting of Martyr Mar Benyamin Shimun. Dr. Lahdou is well known for supporting the national institutions of our people in the homeland and abroad.