Ceremony marking the completion of the first phase of The Assyrian Journey Film
By Admin En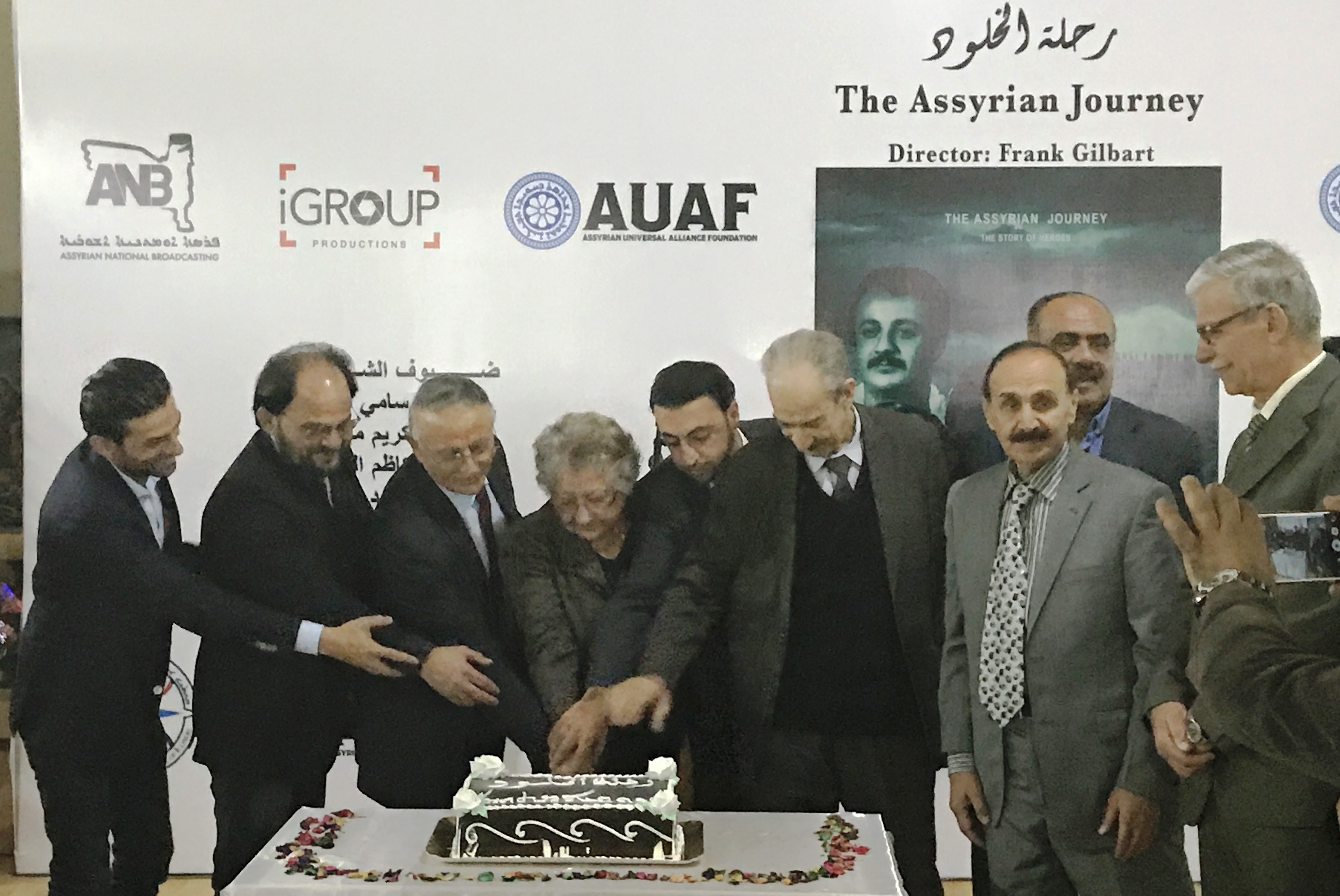 Director Frank Gilbart announced the completion of the first phase of filming the long narrative film, The Assyrian Journey, which represents and embodies the immortality of the martyrs Yousip, Youbert, and Youkhana. This took place in a ceremony attended by governmental officials, church clergy, and actors, under the slogan "by the holy blood of our martyrs, the path of freedom was laid for our nation".
The ceremony began with a moment of silence honoring our martyrs. ADM Secretary General MP Yonadam Kanna, several clergy members, President of the Iraqi Union of Artist, Iraqi actors, Journalists and large number of our people in Baghdad were in attendance. The ceremony included a number of speeches from MP Yonadam Kanna, Director Frank Gilbart, and several others which praised the cinematic work.
During his speech MP Yonadam Kanna expressed his appreciation towards the film crew for presenting the lives of the three heroes: Yousip, Youbert, and Youkhana, who devoted and sacrificed their lives for protecting our rights and for our nation's cause. "We will continue their struggle for the sake of our nation's cause and our national and historical identity, and we will sacrifice our lives if anyone tries to compromise our rights", emphasized MP Kanna.
The Director of the film, Frank Gilbart, gave a speech about the film and its events in the 1980s and the suffering of the immortal martyrs. The film embodies a stage of the dark former regime that imposed its dictatorship onto our people and prevented them from speaking truthfully and freely. It simulates the execution of the three martyrs and gives us a glimpse into how they were tortured in the prisons of the former regime and exposed to different forms of humiliation, and shows how the three heroes insisted on the national cause and did not waiver from it, in order to prove a national and ethnic existence.
At the end of his speech, he thanked the film crew and everyone who helped him financially and morally, and provided everything necessary for the success of this film.