Assyrian Democratic Movement's General meeting in Dohuk
By Admin En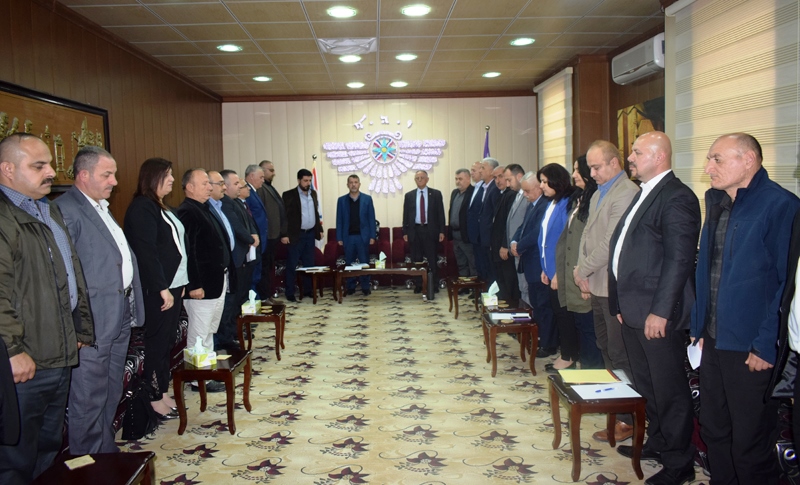 The Assyrian Democratic Movement held its General meeting at its headquarters in Dohuk on March 9th, 2018, which included the participation of the Secretary General of the Movement, the members of the Central Committee, the candidates of the Central Committee, and Senior Cadres elected for each branch and office.
The meeting discussed the general political situation in the homeland, the events of the Iraqi political arena, and the situation of our Assyrian Chaldean Syriac people in particular and its reality. The meeting also discussed the current situation of the villages and towns of our Assyrian Chaldean Syriac people after returning home due to displacement of more than three years, as well as the role of the movement at the national and international level.
he meeting also discussed the general assessment of the movement's performance and its internal situation by touching upon necessary means of solving problems and obstacles in order to provide more efforts to the cause of our people in the land of our ancestors.
The meeting also touched upon the elections of the Iraqi Council of Representatives which will be be held on May 12th, 2018, and the running of the electoral movement through Al Rafidain Coalition.