The Assyrian Cultural Center Commemorates the Centenary of the Assassination of Patriarch Mar Benyamin Shimun
By Admin En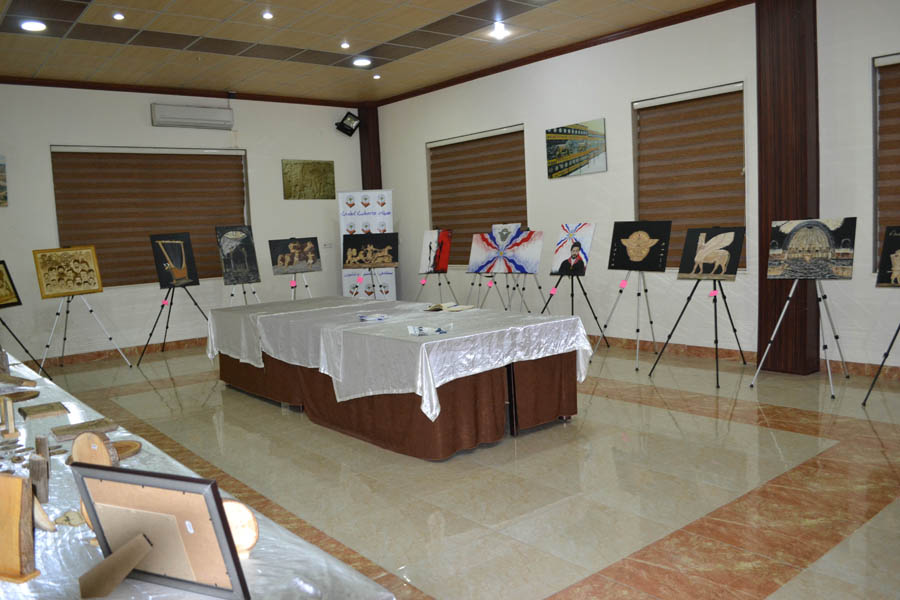 The Assyrian Cultural Center in Duhok commemorates the centenary of the martyrdom of Patriarch Mar Benyamin Shimun on the evening of Friday, March 16, 2018.
The evening began with a moment of silence in honor of our people's martyrs. Following, lectures were based on two parts. The first one was on the "national rights of our Assyrian people between ambition and achieving", by Mr. Fareed Yaqoob, who spoke on the most important qualities that characterized the Patriarch and his role in persuading and uniting the positions of the Assyrian tribes in the region, strengthening the relations between the peoples of the region, the psychological, social, and political effects of his assassination, the reactions that accompanied it, our people's reality, and our rights one hundred years after the assassination.
During the second part, Mr. Lawrence Nader spoke of the assassination of Mar Benyamin by the accounts of Assyrian, Kurdish and international sources. Mr. Lawrence Nader discussed the views of the Kurdish writers in the assassination case, as well as the Assyrian writers and the world.
n conclusion, the lecturers answered many questions and valuable commentaries of the attendees. Later, Khoury Philpos Dawood opened a joint art exhibition for artists Sarah Sabah and Missra Mowaffaq from the towns of Nineveh Plain and Mary Toma from Dohuk Governorate. The exhibition included paintings and other art in the form of burnings on wood especially for this occasion.
The event was attended by President of the Center Mr. Sanwar Daniel, members of the administration including general assembly, representatives of our national and political institutions, well-known figures, clergy, and a large audience of our people.