The Administrative Court of Baghdad approves the decision to dismiss charges against Faiez Jahwareh and return him to his post as Mayor of Alqosh District
By Admin En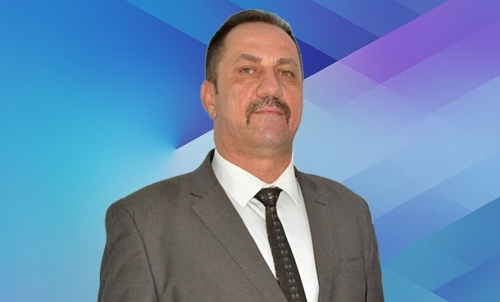 After the demonstrations organized by the Communist Party of Iraq and the Assyrian Democratic Movement in Alqosh against the decision to dismiss Faiez Abed Mikha (Jahwareh), Mayor of Alqosh District, in addition to the support of the people of Alqosh, and the pressure of our people around the world and the efforts of Al-Rafidain Members of Parliament, the Administrative Court in Baghdad responded to the decision to return Mr. Faiez Jahwareh to his position as Mayor of Alqosh.
The Court of Administrative Justice in Baghdad confirmed the rejection of the initial dismissal decision. The court stated that when the Supreme Administrative Court of the State Council examined and deliberated on the decision, they found that the discriminatory appeal was within the legal period. The court decided to ratify the judgment and respond to the discriminatory regulations, the decision was issued by agreement on February 22, 2018.
The Administrative Court in Baghdad had already accepted the case of Mr. Faiez Jahwareh (Mayor of Alqosh) and the court decided to accept the appeal of his dismissal issued by the Alqosh Distric Council, where then the District Council filed a discriminatory appeal against the decision of the court. This decision now comes after the 30-day appeal process, making the decision now final.
On July 27, the District Council elected Lara Yousif as the Mayor of Alqosh, replacing Mayor Faiez, thereafter Alqosh District Council held a meeting to elect Abdul Mika Jahuri as Mayor of Alqosh. It's worth noting that the ratification of the District Council's decision by the Nineveh Provincial Council on the same day was referred to as "the fastest measure of its kind" on July 16 last year.