ABADI: IRAQI FORCES RETAKE AL-QAIM FROM ISLAMIC STATE
By Admin En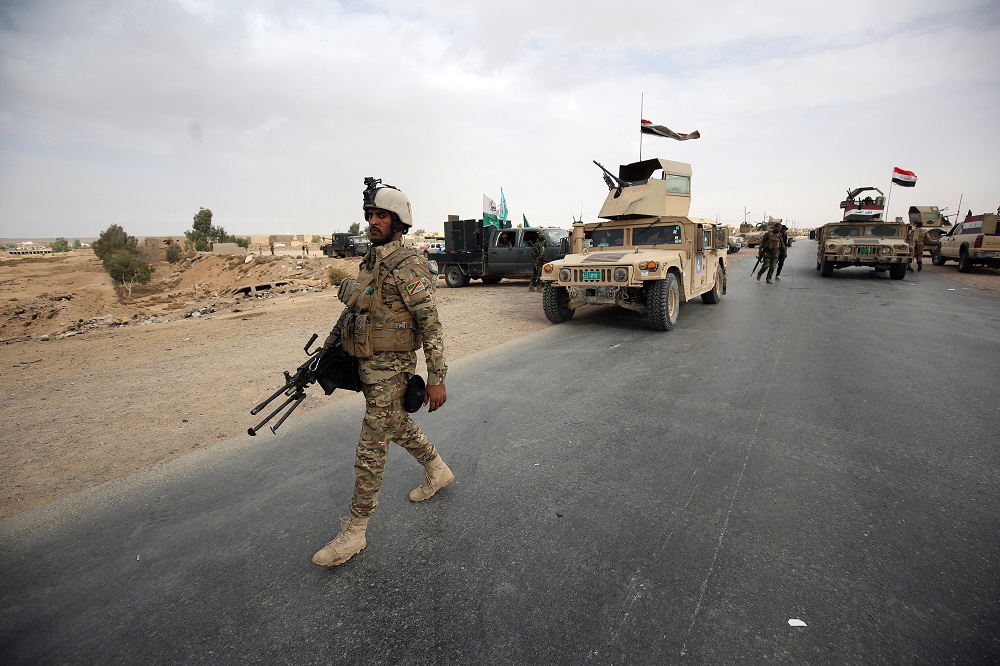 – Iraqi Prime Minister Haider al-Abadi announced the liberation of al-Qaim town from the Islamic State (ISIS) militants, driving another nail into the coffin of the jihadists' self-styled caliphate.
Abadi hailed the "liberation of Al-Qaim in record time" in a statement on Friday (November 3), after Iraqi troops entered the key town on the border with Syria on Friday morning.
Earlier, Iraqi forces regained control of an important crossing on the border with Syria from the militants.
Iraqi forces unleashed a barrage of artillery fire against jihadist positions inside the town, backed by Iraqi and U.S.-led coalition air strikes.
Government forces launched the operation last week to seize Al-Qaim and its surroundings, a pocket of barren desert along the Euphrates river near the border with Syria.
Al-Qaim and the surrounding areas were the last remnants of the self-styled caliphate ISIS declared after rampaging across Iraq and Syria in 2014.
ISIS is simultaneously battling for survival in its holdouts across the border in Syria, where government troops said they ousted the group from the key city of Deir Ezzor on Friday.